Description
Diabetes mellitus is a metabolic disease characterized by hyperglycemia. Insulin deficiency and/or insulin resistance in the body can lead to a chronic increase in blood glucose, which in turn leads to severe damage and dysfunction of the eyes, kidneys, heart, blood vessels, nerves and other organs.
Type I diabetes (T1D) is a T cell-mediated inflammatory autoimmune disease characterized by specific damage to pancreatic beta cells. Macrophages, lymphocytes and other cytokines produced by infiltrating pancreatic islets, such as IL-1β, TNF α and interferon α, and interferon γ tumor necrosis factor IL-2, regulate the activation and population ratio of T cells through defective apoptosis/necrosis of pancreatic β cells and insulin secretion, as well as modulate the immune recognition and killing of β cells by T cells. Some cytokines such as fibroblast factor and adipocytokine are associated with diabetes. Dysfunction of adipocytes may affect the development of diabetes mellitus. Adipose tissue is not only a tissue for storing fat and regulating lipid metabolism, but also the largest immune function organ, and adipocytes may influence immune function by secreting cytokines.
Creative Proteomics offers a Human Diabetes 15 plex/25 plex Panel based on Luminex xMAP technology, which allows simultaneous quantification of cytokines, proteins associated with diabetic disease and provides higher sensitivity and wider detection range.
Detection Method
Magnetic bead-based Luminex multiplex assay
Species
Human
Analytes Detected
| Species | Specification | Protein Targets | Price |
| --- | --- | --- | --- |
| Human | Human Diabetes Cytokine 4-plex Panel | C-Peptode, GLP-1(active), GLP-1, Insulin, Leptin | +Inquiry |
| Human | Human Diabetes Cytokine 9-plex Panel | C-peptide, ghrelin, GIP, GLP-1, insulin, leptin, PAI-1 (total), resistin, visfatin | +Inquiry |
Service Features
96-well plate design for batch detection of multiplexed factors up to 80 samples
High sensitivity, as low as pg/mL
Multi-factor assays performed with 50 μL liquid sample and 200 μg total protein
Suitable for serum/plasma, culture supernatants, cells, tissue lysates
Maximized information in a single sample and cross-analysis allowed between analytes
Run your assay in just 3-5 hours
Mass-calibrated standards for consistent results with every new lot of material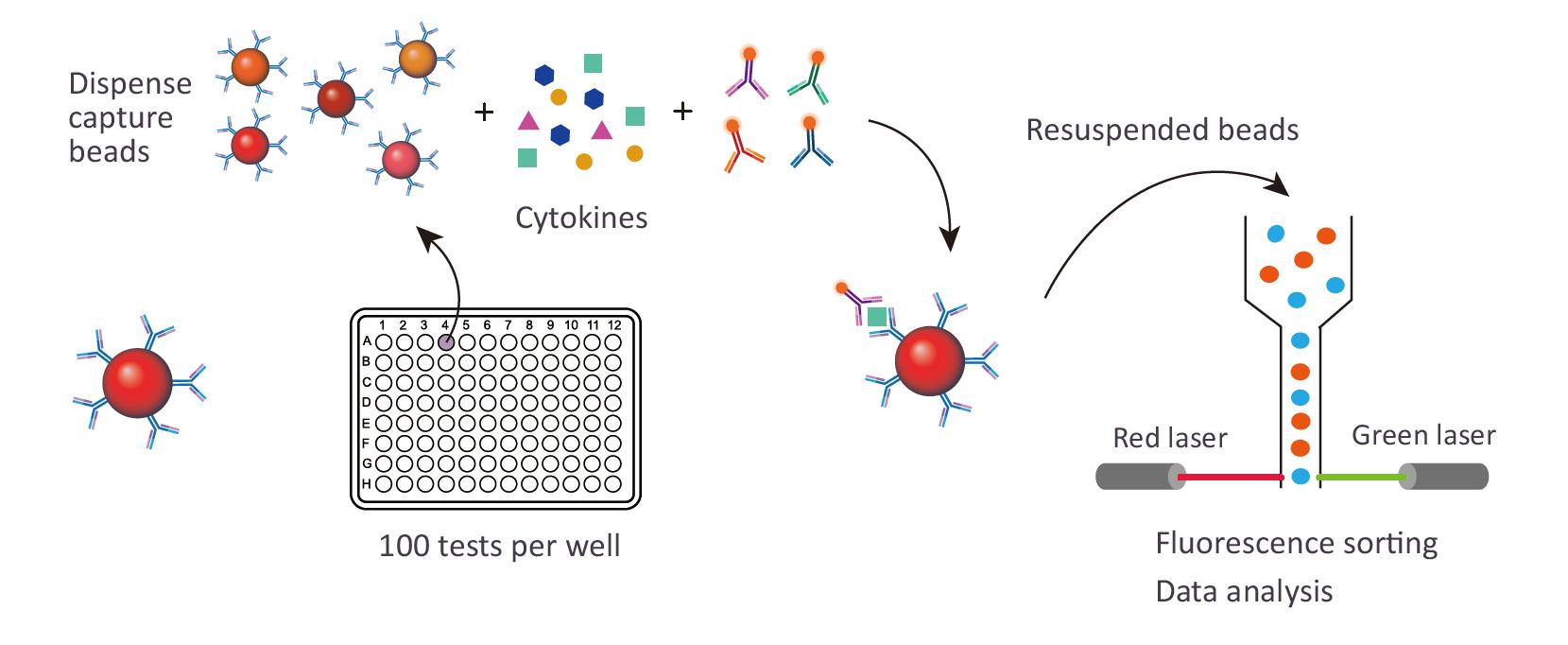 Suggested Application
Multiplexed protein assays
Relative protein expression assays
Detection of cytokine expression patterns
Biomarker screening
Identification of key factors
Confirmation of biological processes