Introduction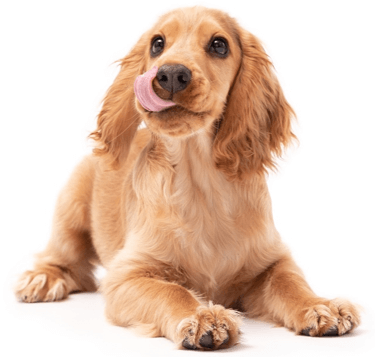 Luminex xMAP technology can measure multiple inflammatory biomarkers simultaneously and is an important tool for immune research, oncology research, neurological research, endocrine and metabolic research, stem cell research, cardiovascular disease research, toxicology and toxicity assessment research, and signaling pathway research.
Creative Proteomics has built a canine multiplex immunoassay platform based on Luminex xMAP technology, which enables efficient detection of cytokines, chemokines, growth factors and other proteins in fewer samples. To facilitate studies of immune and inflammatory markers, immune response, etc., we offer custom panel analysis of canine cytokines or other proteins, allowing simultaneous quantification of multiple cytokines and marker proteins in multiple samples such as serum, plasma, and tissue culture supernatants.
Detectable canine cytokine assay targets
We can mainly provide quantitative detection of the following targets, including but not limited to:
| | | | | | |
| --- | --- | --- | --- | --- | --- |
| IFNγ | IL-2 | IL-4 | IL-6 | IL-8 (CXCL8) | IL-10 |
| IL-12 | SCF | TNFα | MCP-1 (CCL2) | VEGF-A | TGFβ |
| PDGF | VCAM-1 | MMP-9 | | | |
We also offer a wide range of established Canine Luminex Multiplex Assay Panels for you to choose from.
Technology platform
We mainly provide the Luminex xMAP cytokine detection platform. Luminex uses fluorescently encoded microspheres with specific antibodies to different target molecules. The different microspheres can be combined freely to a certain extent so that up to 100 analytes can be tested multiple times simultaneously in a single experiment.
Technical features of Luminex cytokine assay:
Multiple detection: simultaneous detection of 100 biological targets
Short experiment time: 2-6 weeks
High sensitivity: the lower limit of accurate quantification is as low as 0.1 pg/mL
Save samples: only need a sample volume as low as 25 μL
Time saving: the experiment process only takes 4 hours
For your different needs, we can also provide the following detection methods:
Simoa: Ultra-high sensitivity single-molecule protein detection technology. The sensitivity is more than 1000 times that of ELISA technology, and the lower limit of detection reaches fg/mL, achieving effective detection and quantification of ultra-low-abundance proteins.
Flow cytometry: Highly sensitive fluorescent labeling and detection system, which can detect two or more cytokines in the same cell at the same time.
Enzyme-linked immunosorbent assay (ELISA): Use the primary antibody for capture and conjugate the secondary antibody with an enzyme or radioisotope for detection. Our multiplexing system can detect the expression of multiple cytokines at once.
Sample preparation
Suitable for cells, tissues, plasma, serum, supernatant of cell culture, tears, saliva and other body fluids. Serum and plasma are recommended to be diluted 2 times.
Cells (whole blood cells, PBMC, mouse immune cells)
The body fluid samples are stored in a refrigerator at -80 degrees Celsius and transported on dry ice.
Application of canine cytokine assays
Immunological assays: cytokines, chemokines, growth factors, hormones, exosomes.
Protein functional analysis: co-expression protein profiling, protein interaction analysis, proteomic studies, protein modification analysis, etc.
Disease marker analysis: tumor markers, metabolic and cardiovascular disease markers, neurological disease markers.
Drug screening: high-throughput drug screening, animal model studies.
If you have identified analytes of interest, you can contact us and we will provide you with a customized canine cytokine and other proteins assay service. We are looking forward to cooperating with you.