Introduction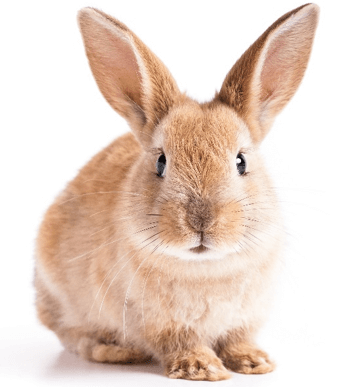 Cytokines play an important role in mediating all phases of pathogenic bacteria discrimination, inflammatory cell recruitment, and immune effects. Rabbit immune responses are regulated by interleukins, interferons and chemokines.
To study the pathogenesis of diseases and facilitate research such as therapeutic target discovery and drug development, Creative Proteomics has established a multiplex assay platform for rabbit cytokines and related surface-expressed immune biomarkers based on Luminex xMAP technology, which can provide you with a variety of soluble intracellular proteins, including cytokines, chemokines growth factors and phosphorylated signaling proteins.
Detectable rabbit cytokine assay targets
We can mainly provide quantitative detection of the following targets, including but not limited to:
| | | | | | | |
| --- | --- | --- | --- | --- | --- | --- |
| IFNγ | IL-1α | IL-1β | IL-2 | IL-6 | IL-8 (CXCL8) | IL-10 |
| IL-12 | IL-17 | IL-18 | MCP-1 (CCL2) | NGF-β | VEGF-A | IGF-1 |
| TGF-β | PDGF | SCF | TNFα | MMP-1 | MMP-3 | MMP-9 |
| TF | PAF | IgG | IgM | IgE | VCAM-1 | P-selectin |
| BMP-2 | BNP | cGMP | CPR | Ferritin | Insulin | Leptin |
Technology platform
We mainly provide the Luminex xMAP cytokine detection platform. Luminex uses fluorescently encoded microspheres with specific antibodies to different target molecules. The different microspheres can be combined freely to a certain extent so that up to 100 analytes can be tested multiple times simultaneously in a single experiment.
Technical features of Luminex cytokine assay:
Multiple detection: simultaneous detection of 100 biological targets
High sensitivity: the lower limit of accurate quantification is as low as 0.1 pg/mL
Save samples: only need a sample volume as low as 25 μL
Time saving: the experiment process only takes 4 hours
For your different needs, we can also provide the following detection methods:
Simoa: Ultra-high sensitivity single-molecule protein detection technology. The sensitivity is more than 1000 times that of ELISA technology, and the lower limit of detection reaches fg/mL, achieving effective detection and quantification of ultra-low-abundance proteins.
Flow cytometry: Highly sensitive fluorescent labeling and detection system, which can detect two or more cytokines in the same cell at the same time.
Enzyme-linked immunosorbent assay (ELISA): Use the primary antibody for capture and conjugate the secondary antibody with an enzyme or radioisotope for detection. Our multiplexing system can detect the expression of multiple cytokines at once.
Sample preparation
Cell culture supernatants
Cell lysates
Body fluids
Plasma
Serum
Tissue lysates
Avoid using hemolysis and hyperlipidemia samples in serum and plasma. The specimen should be clear and transparent, and the suspended matter should be removed by centrifugation. The samples are stored in a refrigerator at -80 degrees Celsius and transported on dry ice.
Applications of rabbit cytokine assay
Quantitative protein assays
Identification of candidate biomarkers
Critical factor screening
Bioprocess validation
Validation of biomarkers
Antibody array result validation
Comparison of normal vs. diseased or treated samples
If you have identified analytes of interest, you can contact us. We will provide you with rapid and accurate quantitative analysis of hundreds of cytokines, chemokines, growth factors, proteases, soluble receptors, and other proteins. We look forward to working with you.